Windows 8 is like nothing that's come before. It reflects how we actually spend our screentime and the increasingly blurred lines between desktop computer, tablet and smartphone. Some say it will radically change the way people use computers.
As a long-time Microsoft partner we've been developing for Windows 8 even before its official launch. ESPN wanted to get on board with the new platform, starting with an app for the world's favourite cricket website, ESPN Cricinfo.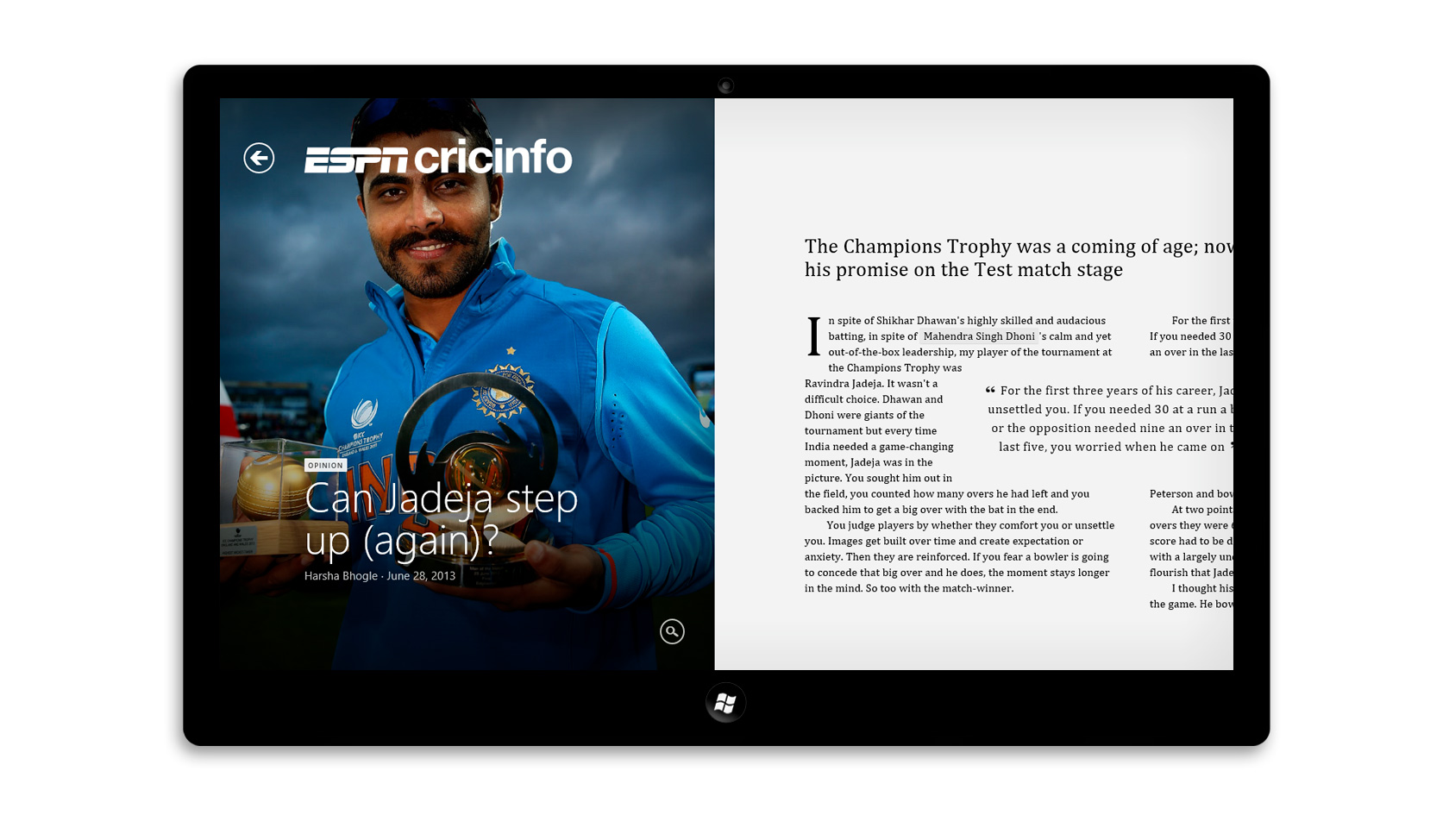 "Design it for the fans!"
- they said
NV partnered with ESPN back in 2006 when we set up the live scoring system for the ESPN Cricinfo website. They loved our design-centred, user-centred approach and entrusted us to create new Windows 8 apps for sports fans.
Our challenge: to build apps from a fan's perspective reflecting how they like to follow the game – but that also seamlessly integrate with ESPN's existing backend content publishing systems.
"We trusted them implicitly. I have never worked with an agency that is so switched on to a client's needs." - Will Luke, Social Media Manager for ESPN International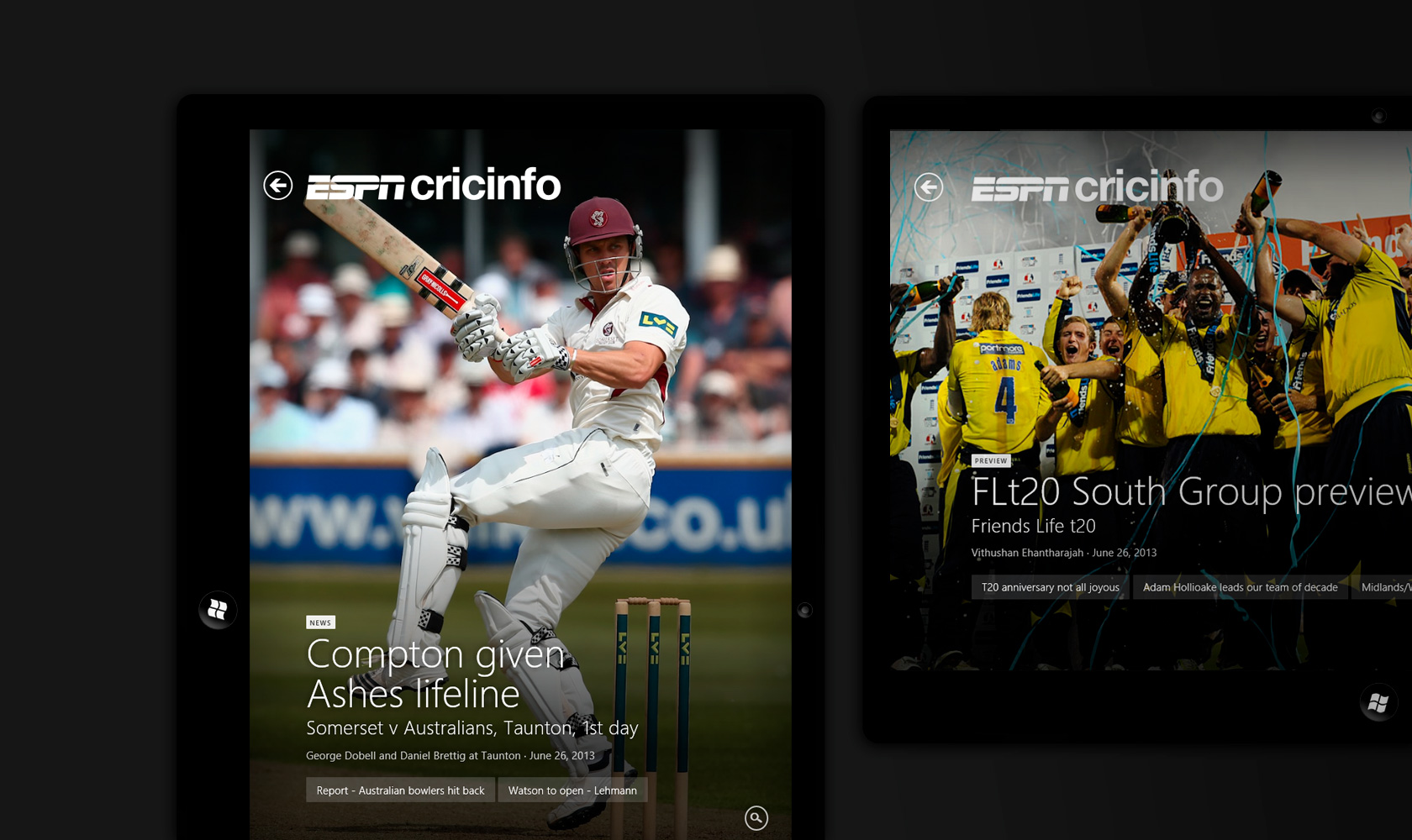 ESPN Cricinfo:
rich data, elegant interface
We thought about how fans are using devices, and how they follow cricket – by current tour. We then organised ESPN's vast amounts of content within Windows 8 in a simple yet elegant way.
The result is a strongly visual app loyal to how fans follow cricket: users first choose a series, then access statistics, live updates and links to current articles. With live ball-by-ball scoring, comprehensive news, features and editorial content, it's the most beautiful way yet to follow cricket.
"The ESPN Cricinfo app is the most beautiful app we've done as a company. I'm absolutely delighted with every aspect of the build." - Will Luke, Social Media Manager for ESPN International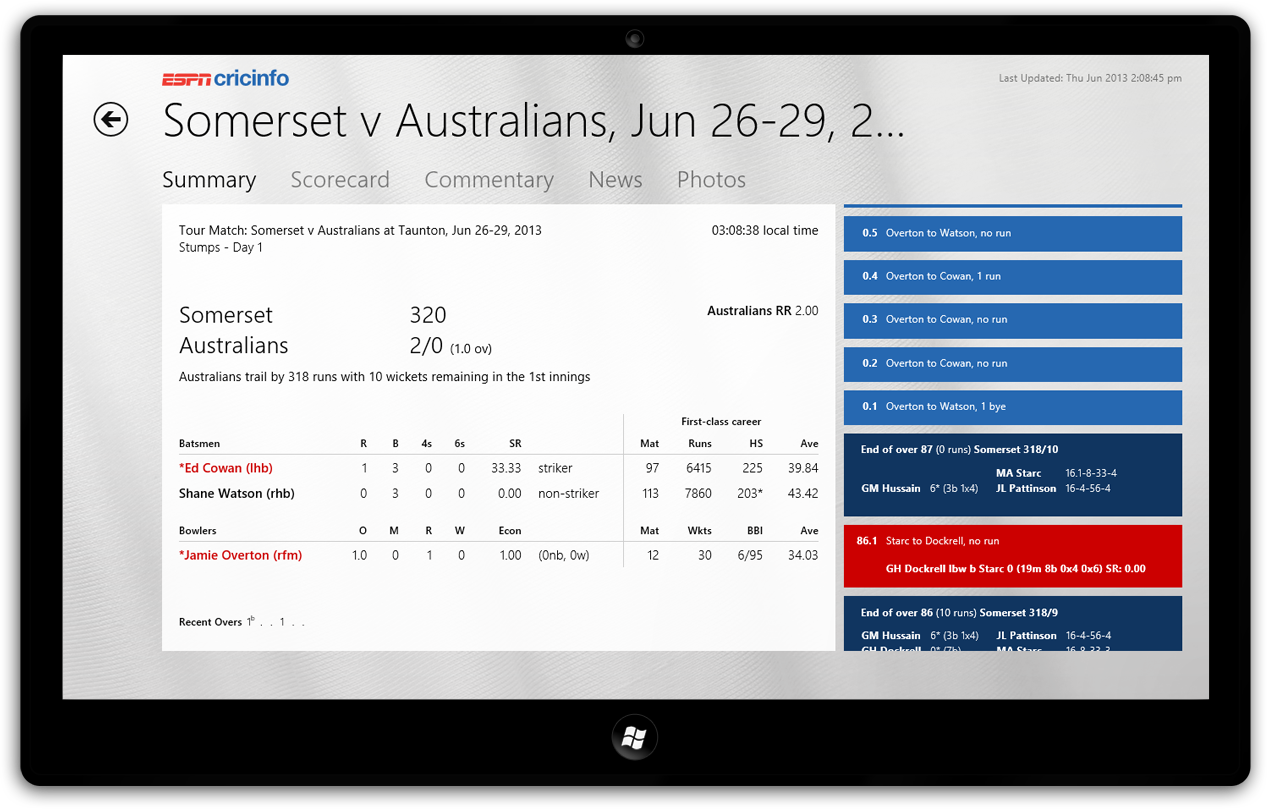 Microsoft has cited the ESPN Cricinfo app as a stunning example of what Windows 8 technology can do.
ESPN Football:
a beautiful app for 'the beautiful game'
Following the success of the ESPN Cricinfo app, NV was engaged to create a Windows 8 app for ESPN Football.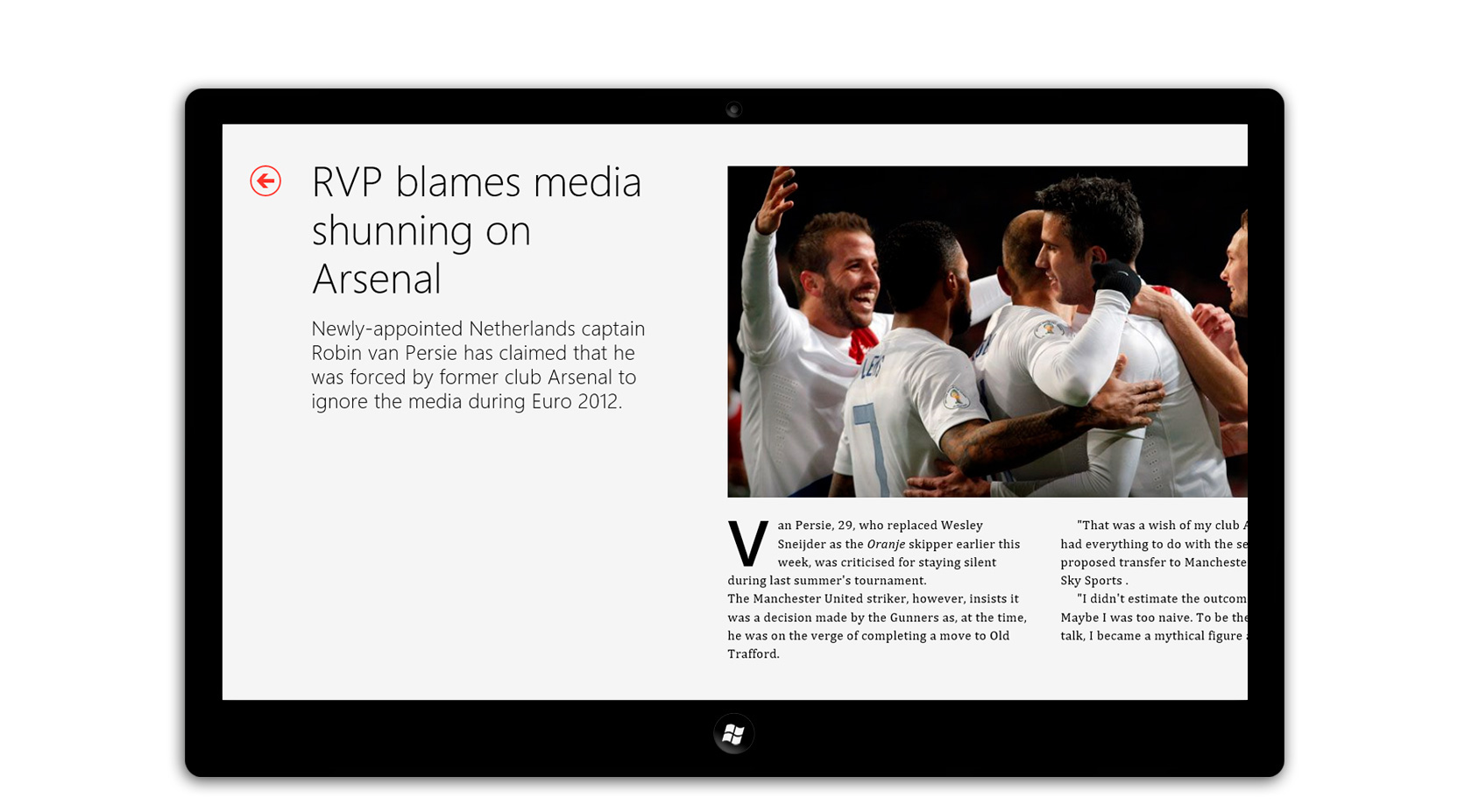 Again, we approached the design from a fan's perspective. Football fans are loyal to their team, so the app begins with a team selection and the content flows from that with scoring, news, profiles and magazine-style features.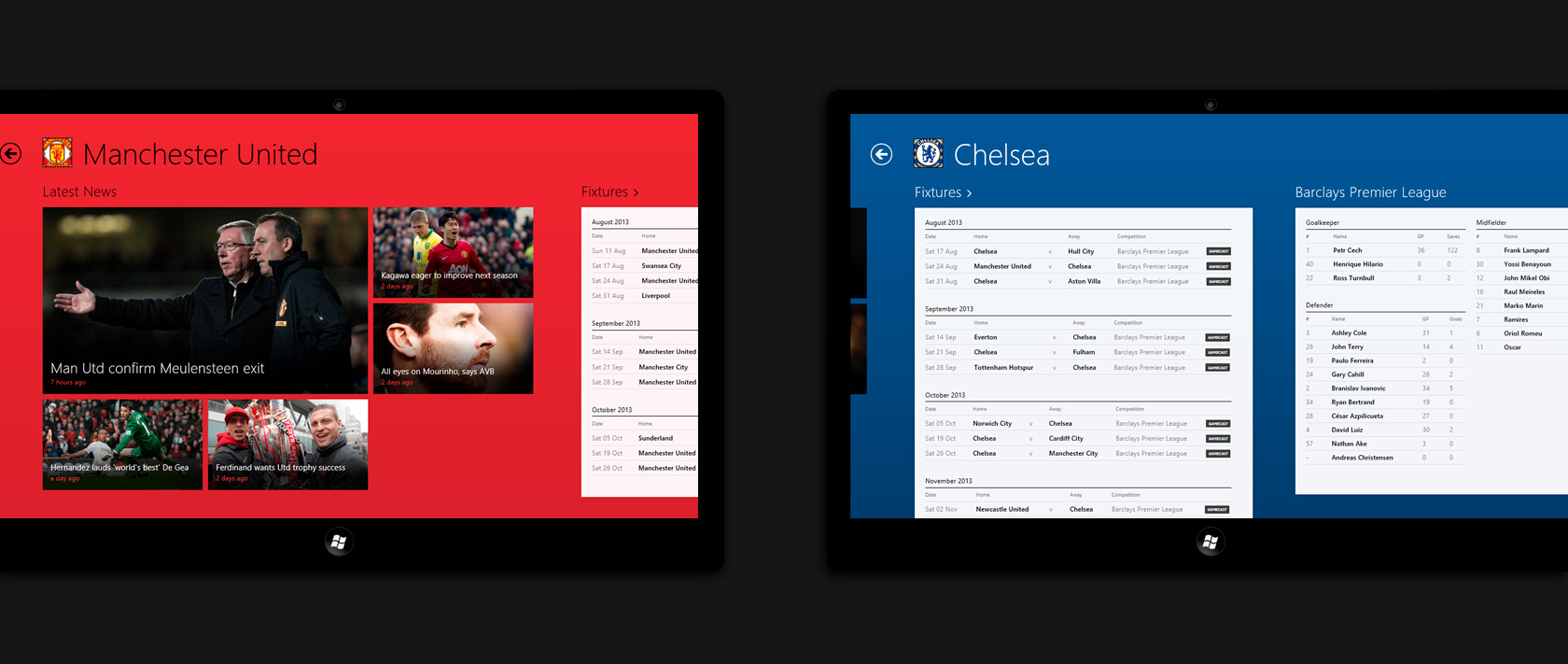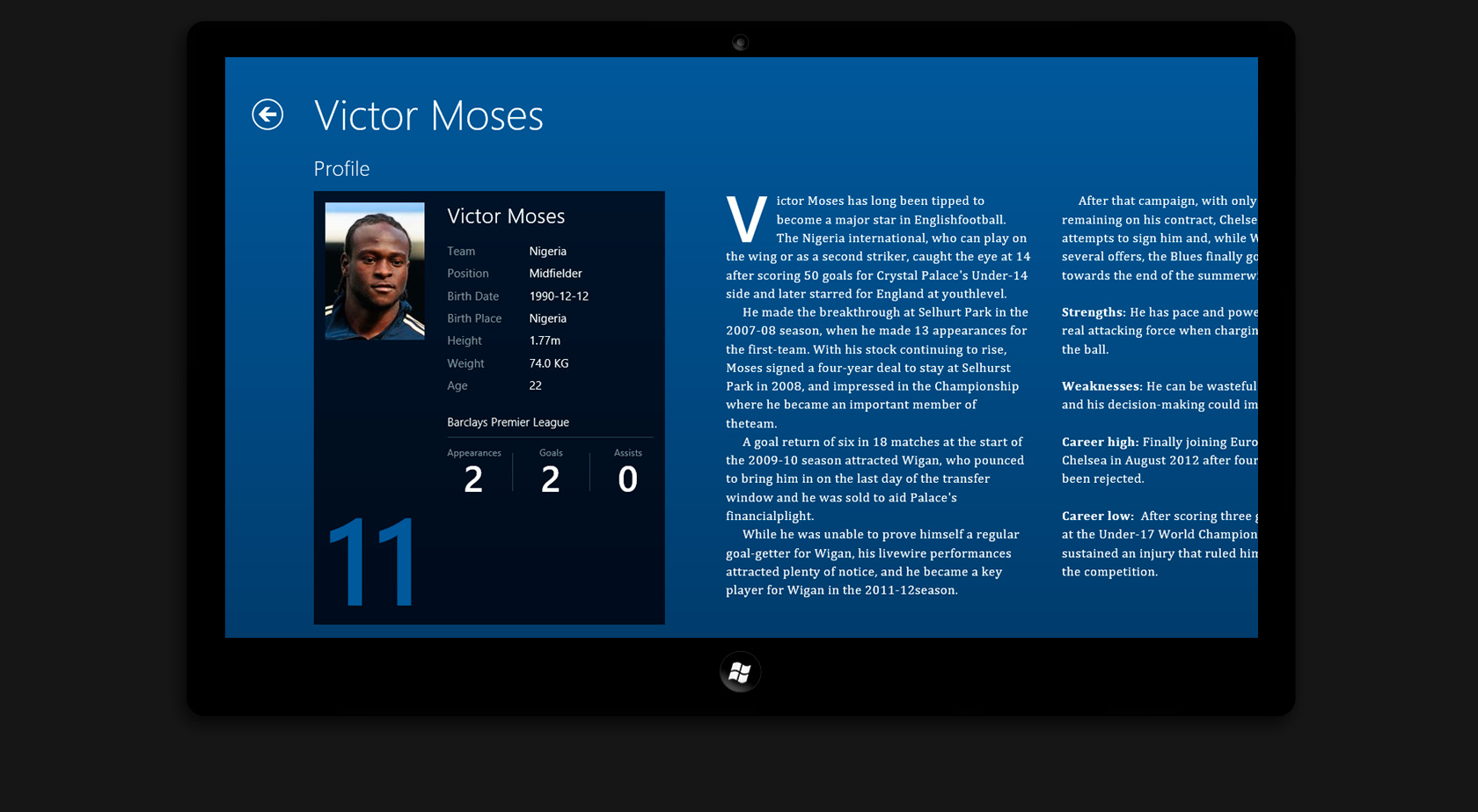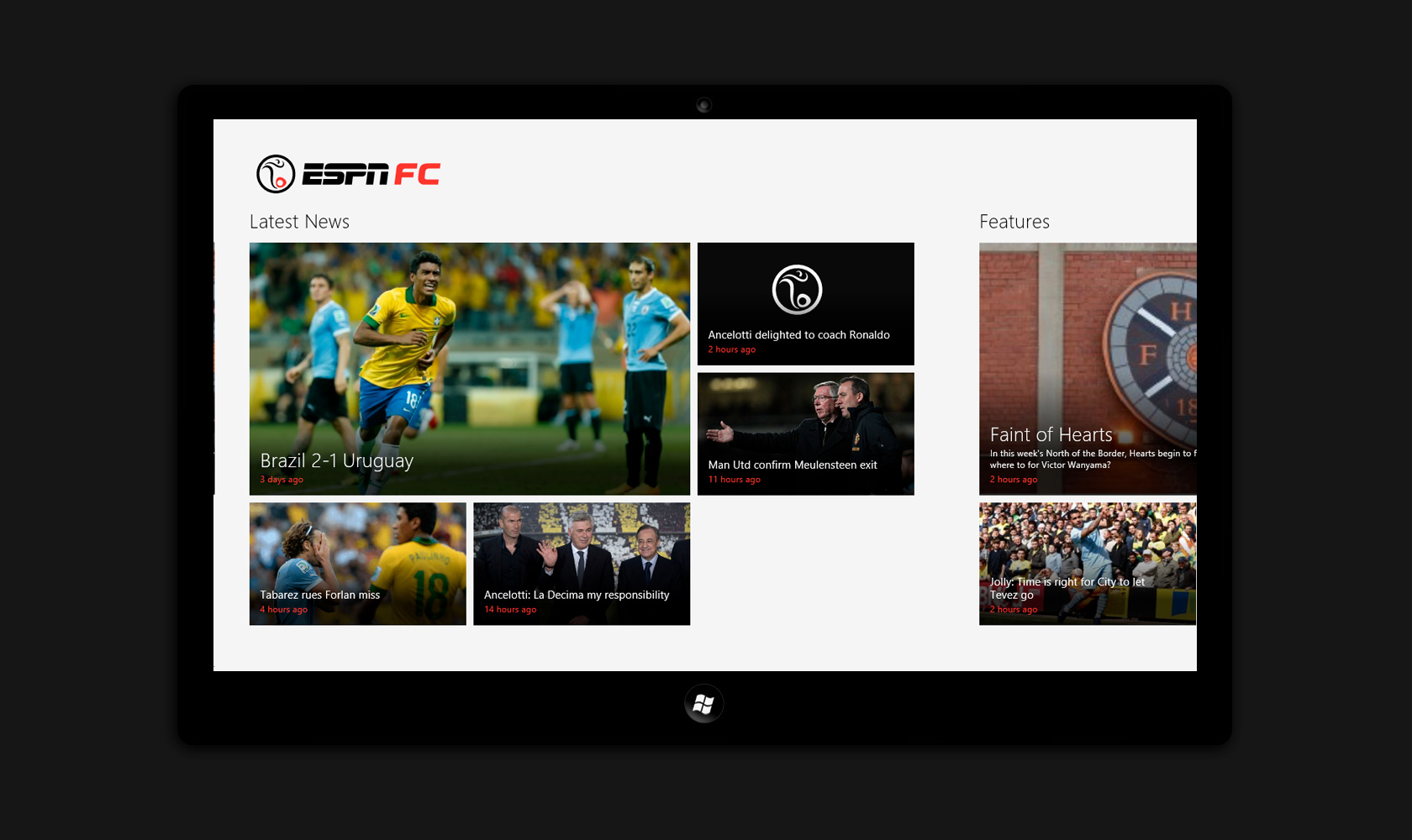 NV provides a truly global service
The next ESPN project will be a Windows 8 Phone app. Working with a team in India, we're using our same principles of user-focused design to organise their vast content stream.
Working with ESPN's international teams in London, India and parent company Disney in California is all part of the global service and expertise NV offers.
"With us in London and NV in New Zealand, the timezones were an initial concern. But actually it helped: with us asleep, they could power through designs and code and not have us hassling them until the next day. It was surprisingly effective." - Will Luke, Social Media Manager for ESPN International