Beloved in print
new life online
Penguin Books wanted a new website to commemorate Hairy Maclary's 30th birthday. It needed to surprise and delight a highly discerning audience who wouldn't be afraid to tell us if it sucked.
Hairy Maclary and Friends are well-known and well-loved with over 9 million books sold worldwide – that's a big audience. Bringing such beloved characters online is a real responsibility and a privilege, and a challenge we relished.
We set out to create a fun, safe place to engage with the characters beyond the printed page, staying true to the spirit of Hairy Maclary while also considering how children interact with technology. In short, we needed to pass the kid test.

"This innovative, engaging and visually stunning digital home for Hairy Maclary provides another way for Lynley Dodd's highly acclaimed stories and illustrations to entertain children and parents for years to come." - Lisa Fitzpatrick, Marketing Manager at Penguin Books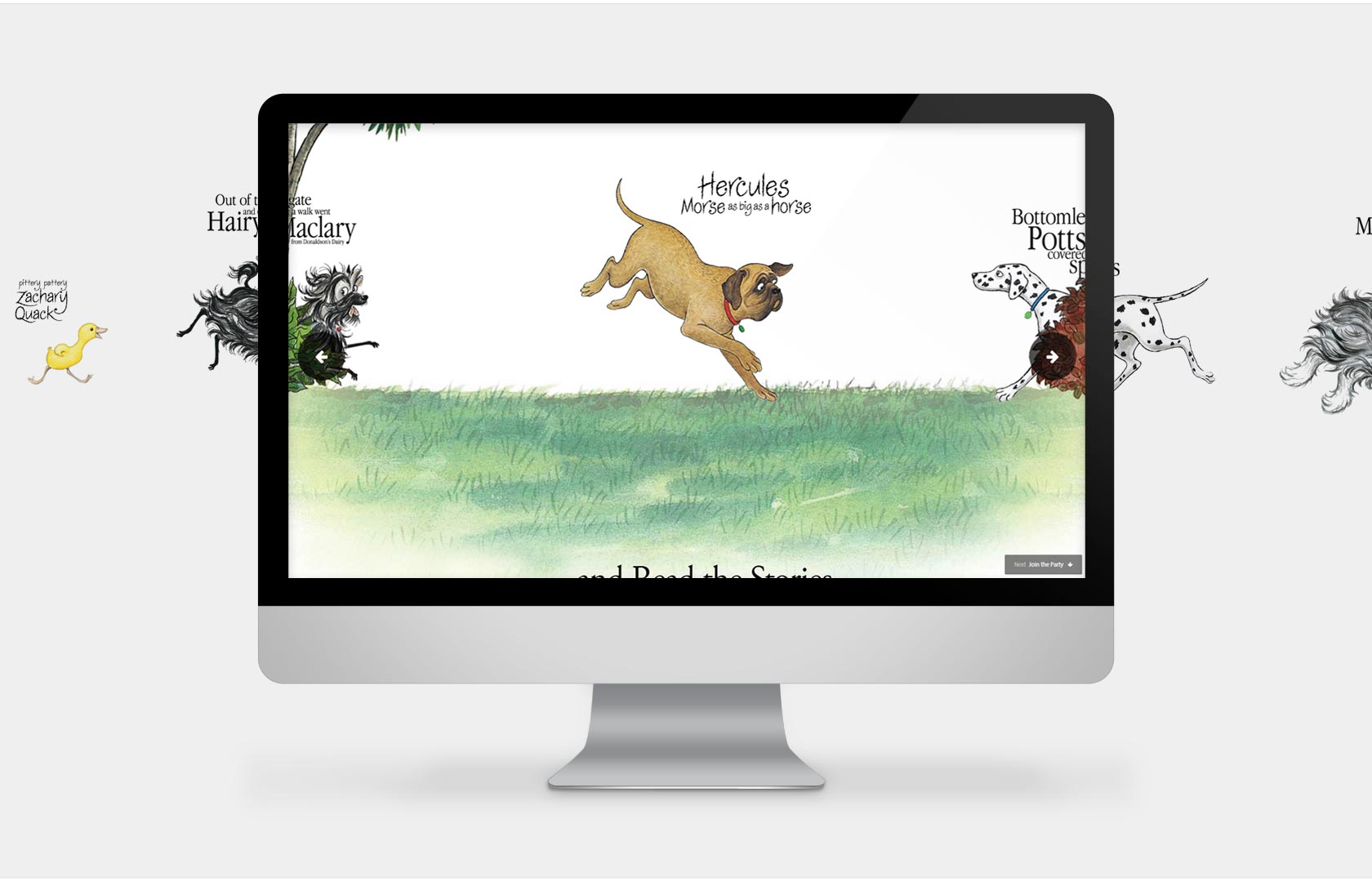 All-ages development team
How could we best translate the characters into their brave new online world in a way that worked for the target audience of parents and children?
We invited parents of pre-schoolers to be on the design team, and had children help test out various design ideas. We then spent hundreds of hours tweaking the site until the final design passed with flying colours.
The site design passed the 'kid test' with flying colours – children who tested out the site 'got it' straight away.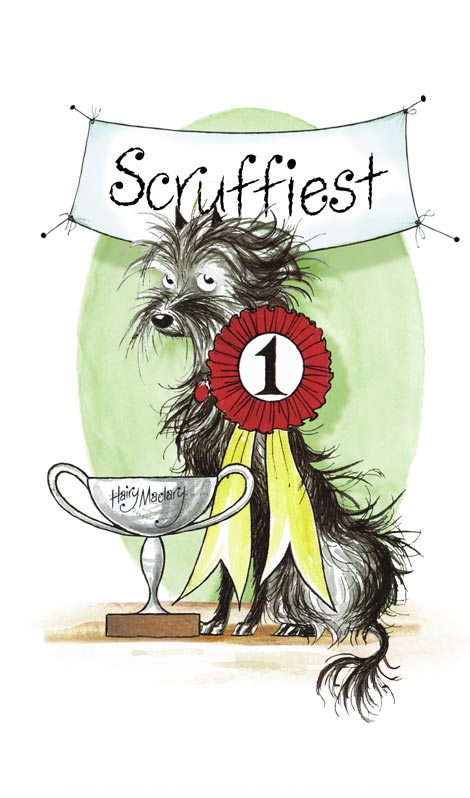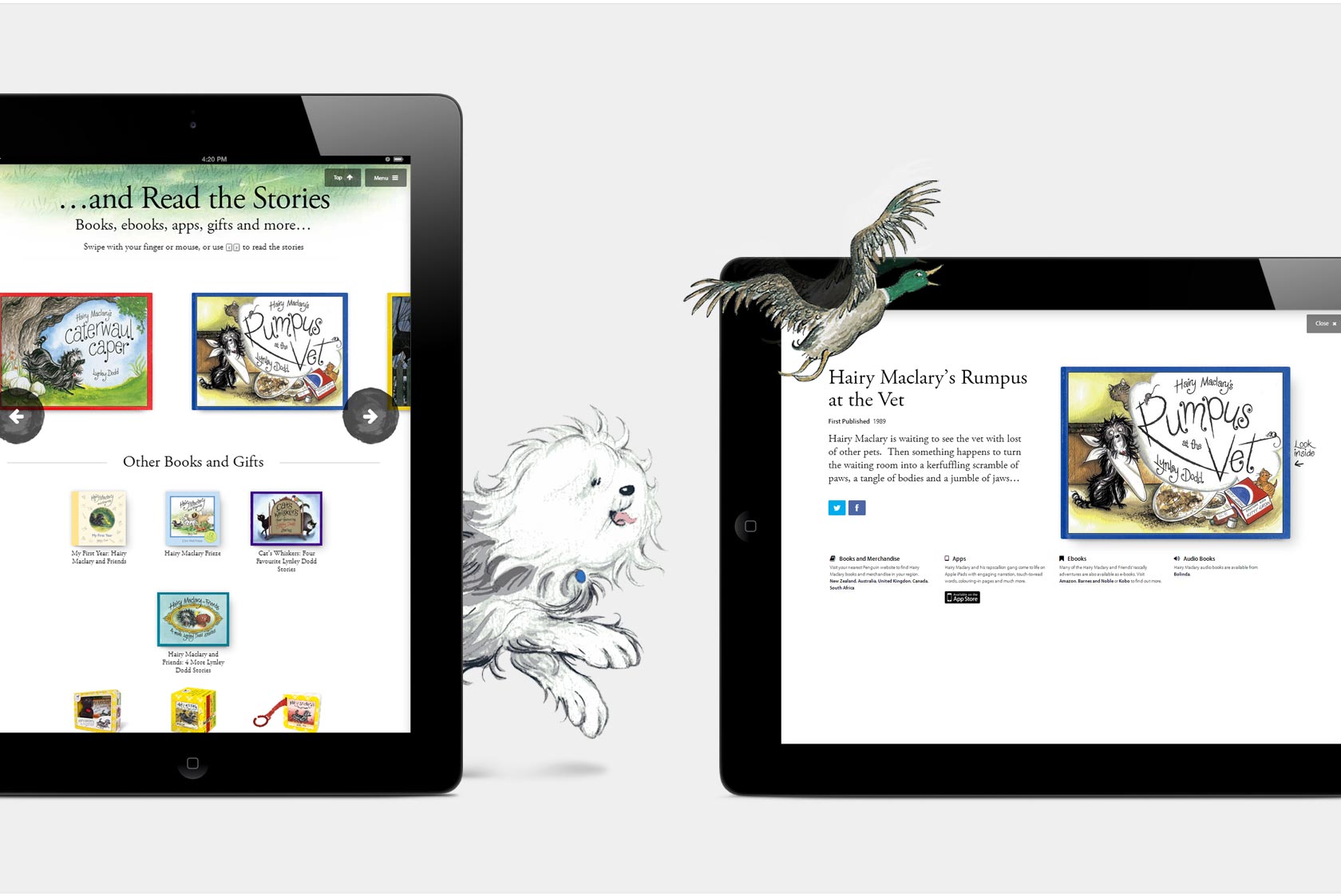 Kid-centric design
The finished site uses a single-screen approach that's easy for young users to navigate. It's also responsive – automatically scaling intelligently across different devices from computer screen to tablet to smartphone.
And, like the lovable Hairy Maclary himself, it's touch-friendly.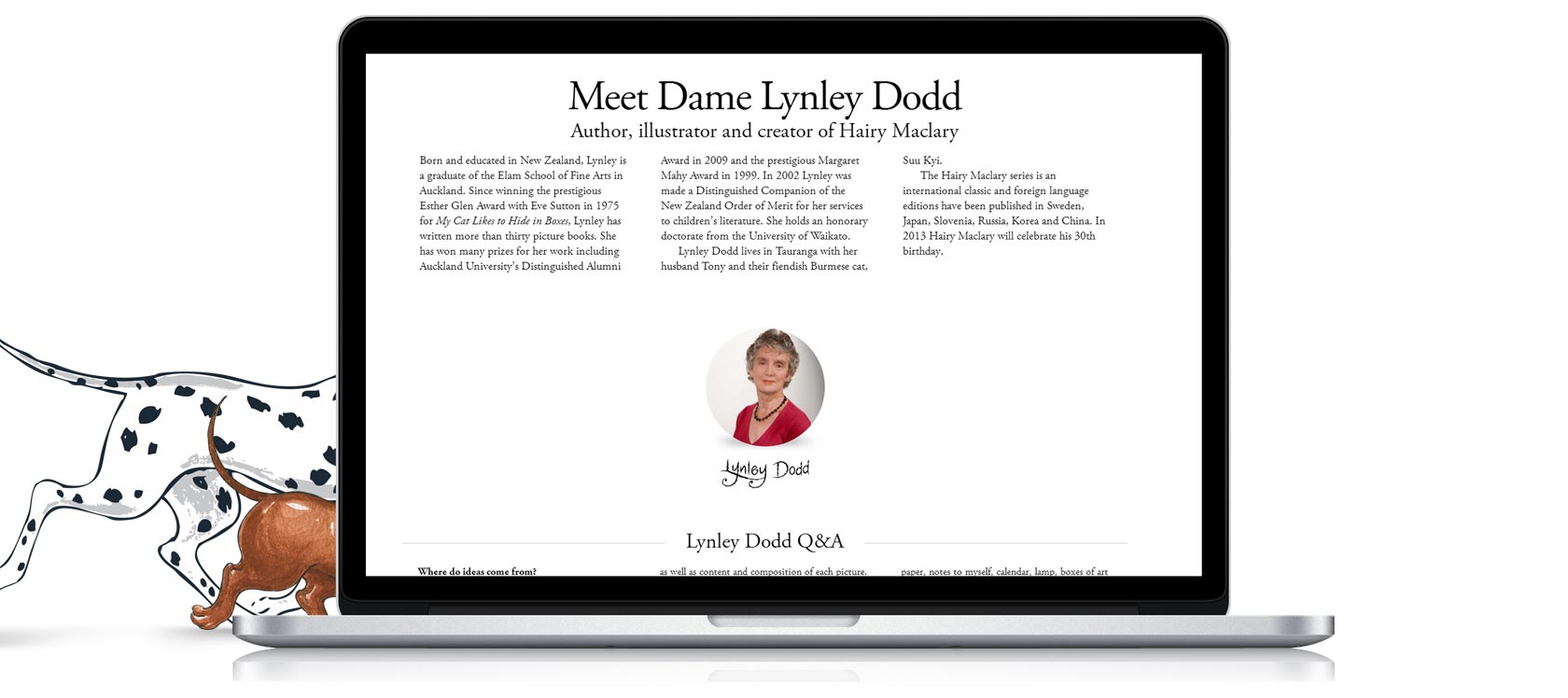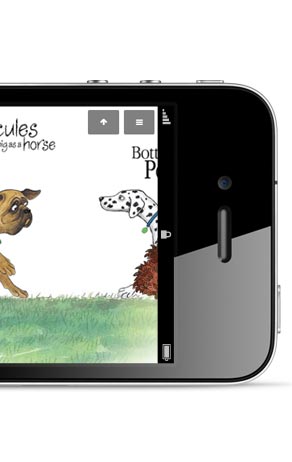 Engaging young minds
The immersive design engages children (and parents) to learn more about the characters with animated illustrations, games and online stories.
There's also free resources to create your own Hairy Maclary-themed party, and links to purchase Hairy Maclary e-books.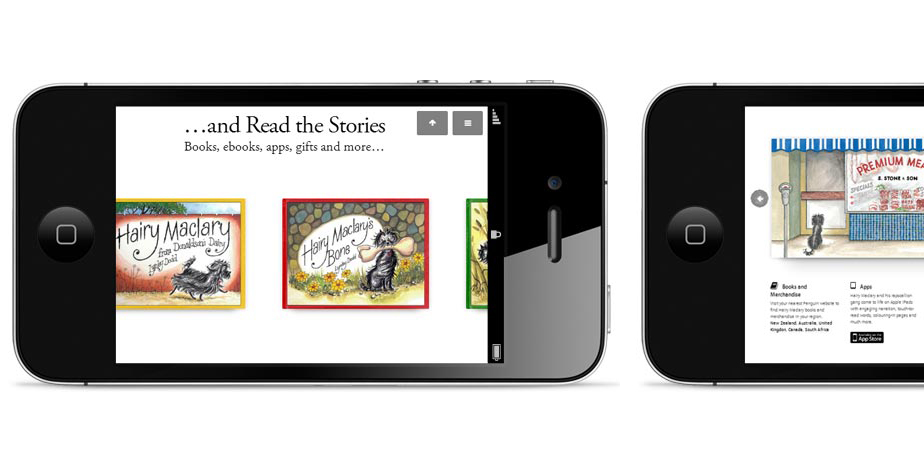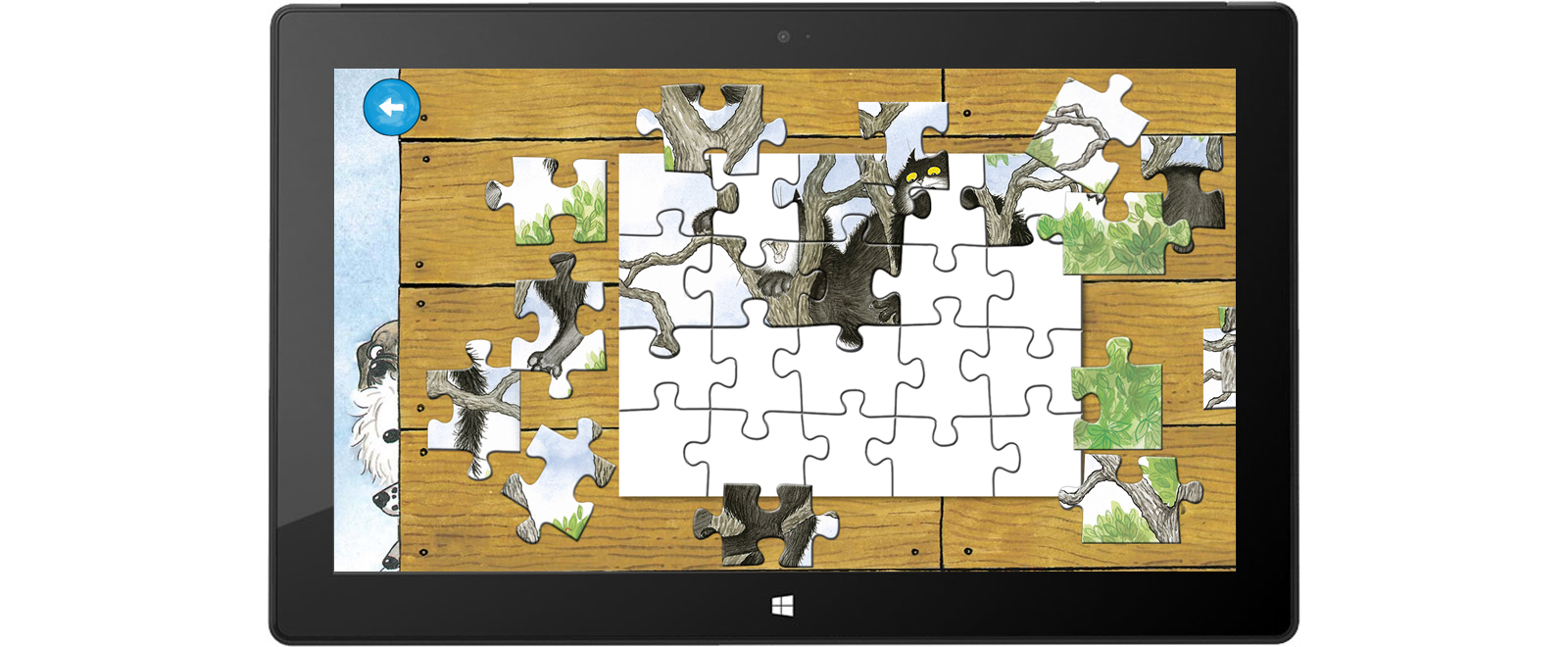 Any parent will tell you how tech-savvy kids are these days. And while we hope the Hairy Maclary print books are around forever, it's been awesome to create a new digital world that the characters can also inhabit.
Now a whole new generation of fans can play with their favourite raggedy pooch in his online home.