Lone Star's new branding is all about vintage American cowboys and renegades. Think Clint Eastwood, the Lone Ranger and 1940s cowboy comics. A new website needed to embody their cowboy spirit and cater to more customers browsing from tablets and smartphones.
We created a new design built around retro pop culture photos and illustrations: not too gritty and with just the right amount of Lone Star irreverence. Large-scale hero images are balanced by smaller tiled sections.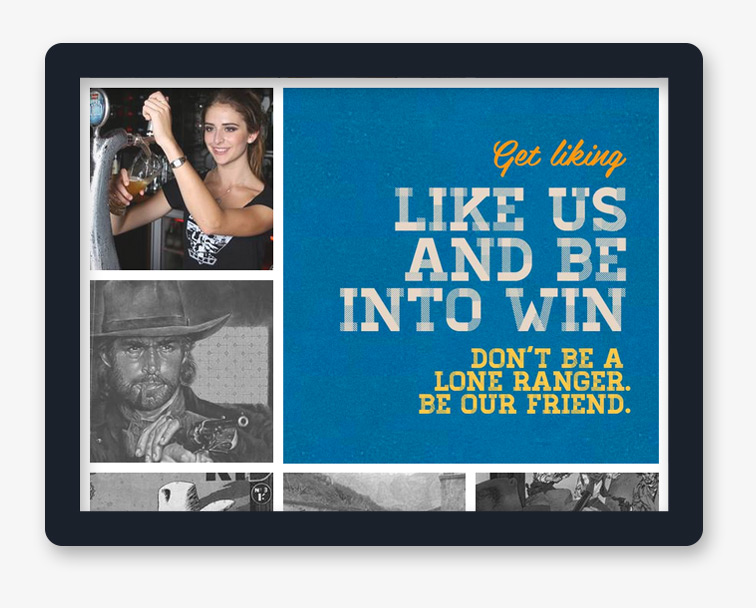 The fully responsive site looks equally handsome on a smartphone, tablet or a desktop. Carefully considered negative space gives everything breathing room, while the fill colours, typefaces and image treatments also subtly reflect the era being evoked.
Touch-enabled browsing makes it a cinch to peruse various promotions and special offers, and the site seamlessly integrates with Grab-a-Meal, Lone Star's daily deal coupon service.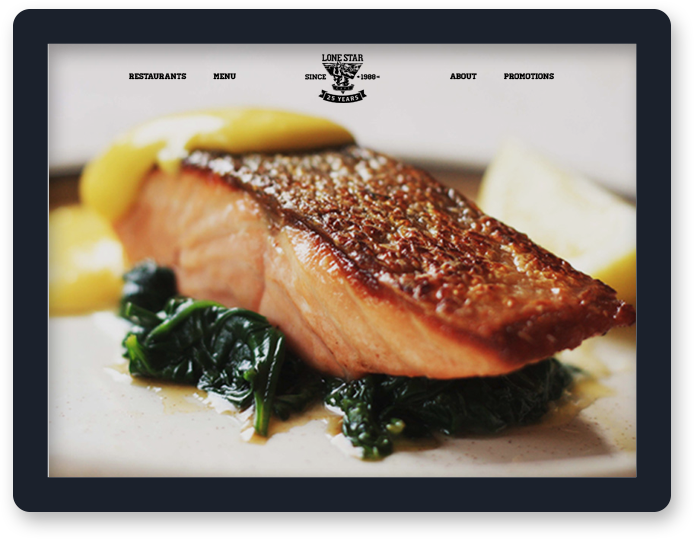 Umbrella site with multiple microsites
Within the main site, each of Lone Star's 27 restaurant locations hasits own microsite – a place for each 'Loney' to promote local specials, pinpoint themselves on a Google Map, and display their own photo gallery.
Showcasing the brand experience
We set up the site to automatically propagates photos from the venues' photo galleries through to the main home page. Real-life photos of happy Lone Star staff and customers are embedded amongst the retro themed images - a visual reminder that at Lone Star 'you're part of the fun'. It's a feature that keeps the site recent and relevant, with no extra work for Lone Star to maintain.