New Zealand Cricket fans are among the most passionate in the world – so when our long standing client New Zealand Cricket approached us to help them digitally capture their fans imagination, we knew we could deliver a multi-platform solution that would really excite their loyal fan base.
Having a strong brand presence across multiple digital platforms, including iOS, Android and Windows 8 apps, is becoming imperative to implementing a successful digital communications strategy. These apps are driven by HTML5 and JavaScript so we are able to bring our award winning multi-platform skills to bear, extending our clients brands and customer engagement further than ever before.
With the New Zealand Cricket apps, we didn't want to simple re-create the New Zealand Cricket website. That would have been too easy - we wanted to really make the most of the what each platform could do. So we simplified, and distilled the content down by thinking about how fans would use it. The result are strongly visual apps that deliver information broken down by series, lead users to statistics, live updates and link to current articles on the website.
And we did all this without NZ Cricket having to change their existing publishing systems. This is the real power of the solution.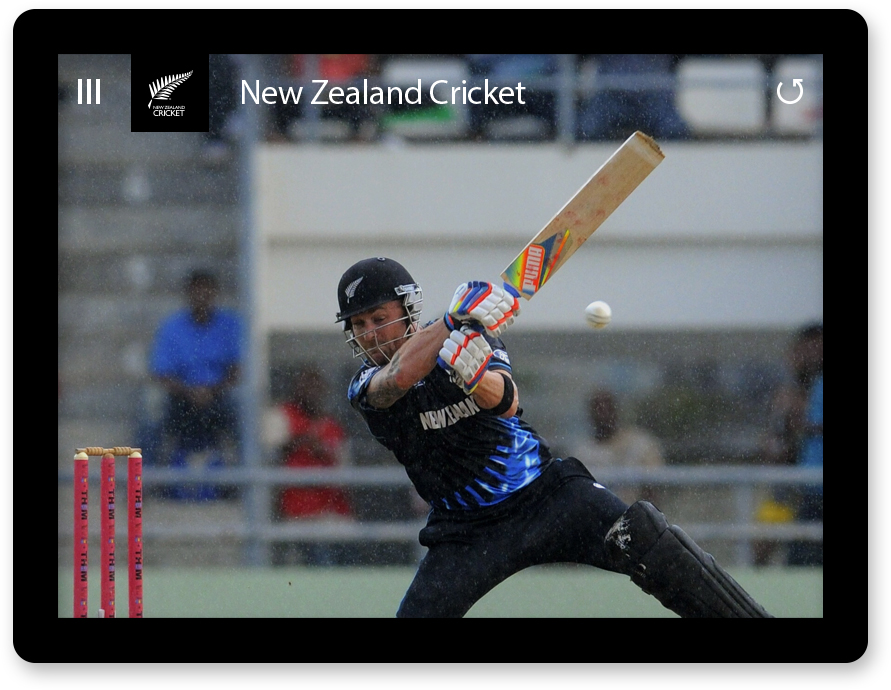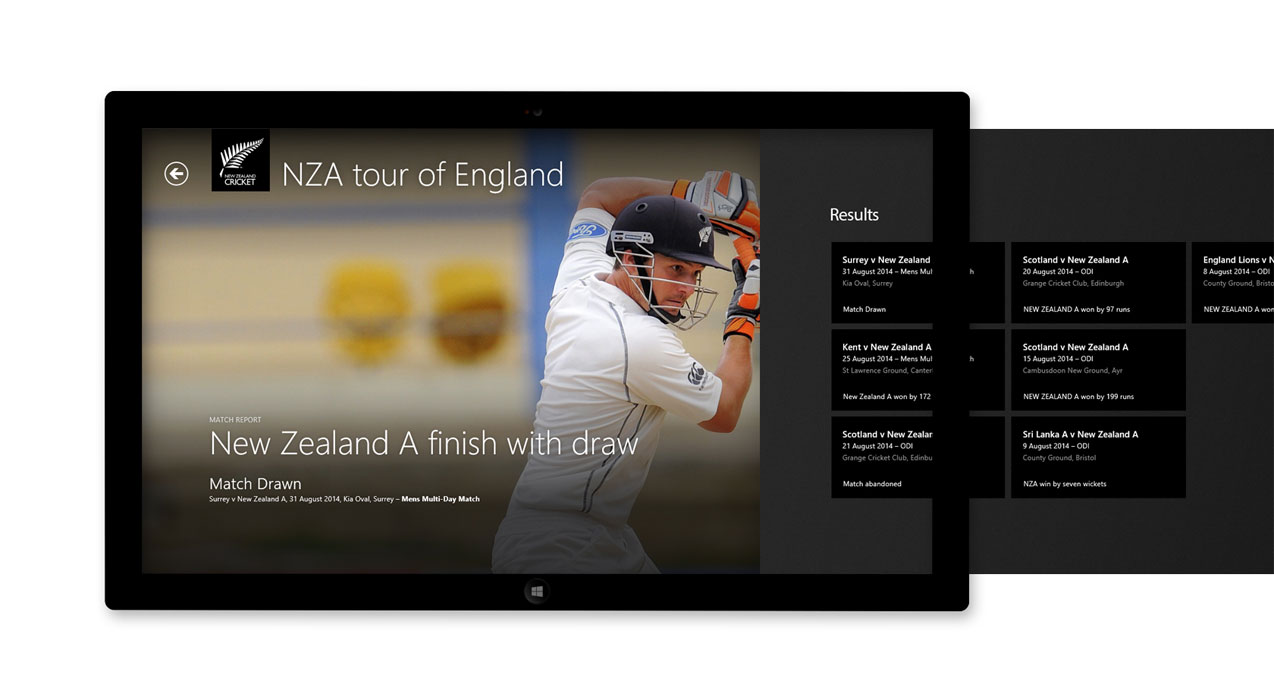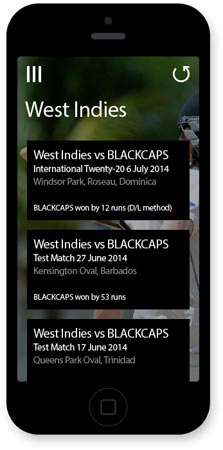 Smart devices and cricket go hand in hand, so it was vital New Zealand Cricket was across multiple platforms. With the NZC app, our content is at our fans' fingertips and a pleasure to use - we're delighted with it. Richard Irvine | Online & Communications Advisor
New Zealand Cricket Inc.