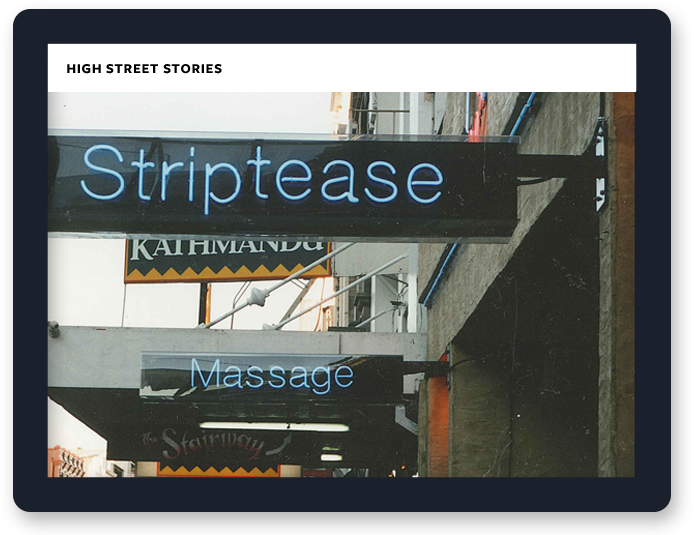 After High Street's beloved Victorian and Edwardian streetscapes and laneways were destroyed by earthquake, the NZ Historic Places Trust engaged NV Interactive to create an online audio archive of the precinct to serve as:
— A permanent 'collective remembrance' of architectural & social history.
— An engaging interactive journey for locals and tourists.
— A tool to assist with the revitalisation of the High Street Precinct.
"NV created an immersive experience that perfectly targets our audience." — Zoe Roland, Project Developer - NZ Historic Places Trust.
Primarily designed for the mobile tablet/phone experience, users can consumecontent while physically exploring theHigh Street area.
— Geo-locational functionality highlights stories closest to you.
— Optimised for use on a small screen.
The fully responsive site also works beautifully on the desktop, making it an excellent research tool for social and architectural historians.